You can't do everything that needs to be done. You can only do so much. This applies to your home life as well as charitable deeds. However, some people take this to mean that they can't do anything in the way of donating to charity because their financial resources are so limited. Fortunately, there are ways we can help that don't require money.
Time can be as valuable, if not more so, as money.
Sometimes all the money in the world won't have the same result that taking a little time to spend with a person who is lonely or hurting will. Many charitable organizations, in fact, are constantly asking for donations of time or services so that the specific needs that only true face-to-face interaction can give. So, next time, instead of reaching for the checkbook, why not reach for the car keys and go spend your time instead of your money.
If you decide to donate your time, you can make this have a dual advantage by finding something that will allow you to use your special skills, also. This can be anything from tutoring a child to helping build or repair a home to providing free counseling services, if you are eligible for this.
Make Your "Net Surfing" More Profitable
Many websites get their donations through "clicks". That is, each click made on an advertiser's website counts as a monetary donation. Charity Click Donation, at Charity Click Donation, will help you find charities that use this method of collecting donations.
If you are concerned that donating through clicks will cause you to get a lot of unwanted e-mail, check to see if there is a way you can specify that you only wish to donate, you don't want to receive e-mail from any advertisers.
Donate Your Wheels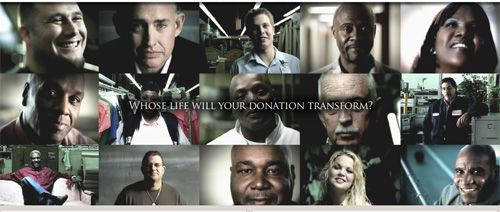 Some websites accept donations in material goods rather than money. In some instances, the website requests a specific donation, such as a car.
The Salvation Army is a great charitable organization that accepts vehicle donations.
This organization accepts monetary donations as well, but is set up to help make it easy for you to donate your vehicle.
So, remember, you can't do everything, but you can do something. These ideas can help you get started on some ways you can be of service. So, give time, give services, or give your car. Just so you give something. And, just like money, it doesn't have to be much, because every little bit helps.
Jessy is a frugal and sustainable writer for Sell My Timeshare blog, the one-stop guide for an responsible traveler.